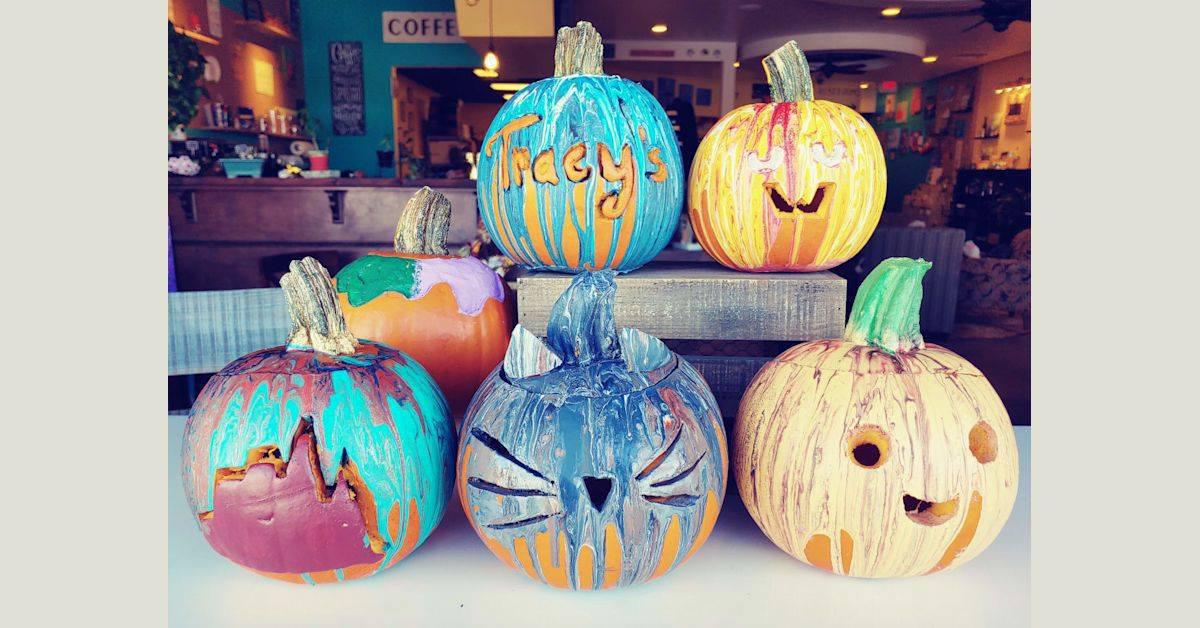 Do you love pumpkin carving? We have taken it to a new level here at Tracy's. We will ALSO do a paint pour over the top of our carved pumpkins. Don't worry, you make a HUGE mess, we clean up after you. All you need is your imagination, some clothes you don't mind getting messy, and your smile. We have taken care of the rest.
We will have small pumpkins, paint and all of the needed tools to complete your pumpkin.
No previous crafting experience necessary, no outside drinks (including water bottles) is allowed. Coffee and *alcohol purchases will, of course, be available.
*MUST show valid ID to consume alcohol.