The Arvada Crime report looks at the crime reported to the Arvada Police Department each week. On Monday, we publish a snapshot of the crimes reported during the previous week, along with statistics and patterns.
The following crimes were reported to the Arvada Police Department during the week of October 19th - October 25th:
Assault: 6
Burglary - Residential: 2
Drugs & Narcotics Violation: 2
DUI: 2
Motor Vehicle Theft: 6
Robbery: 2
Theft & Shoplifting: 29
Traffic Crashes: 8
Total Reported: 57*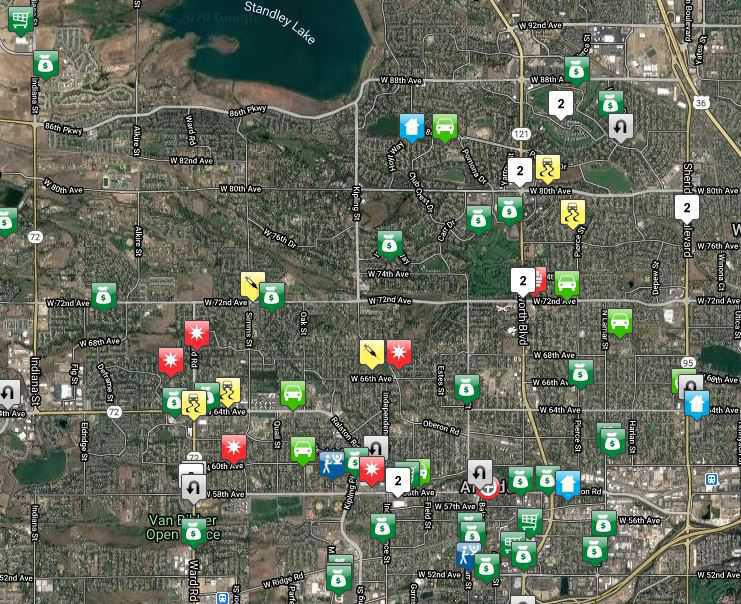 Repeat Crime Areas: The following areas of Arvada were the location of two or more of the above listed crimes this week:
5000 Block of Kipling Street
5700 Block of Ward Road
6400 Block of Sheridan Blvd
9400 Block of Ralston Road
---
If you have been the victim of a crime in Arvada, please know that the Arvada Police Department offers the community the option to report many crimes through their online system. To view a list of available crime types that can be reported online and to begin a report, click here.
*Total reported only includes crimes that have been documented and publicly published in the above listed catagories. Other crimes such as sexual assaults are not included in these statistics.
Source: Data is retrieved from Community Crime Map, provided LexisNexis (https://communitycrimemap.com/).