After passing the Planning Commission vote on February 3rd, the next step towards, construction on the Colorado Tap House, will take place this coming Monday. On Monday, March 2nd, at 6:15PM, Erik and Jen Zeitlow, will present their comprehensive plan for the Colorado Tap House to the members of Arvada City Council. Per the public notice hearing announcement, the proposed location would be at 14982 West 69th Avenue. This location is currently a vacant lot, west of Indiana, along 69th Avenue.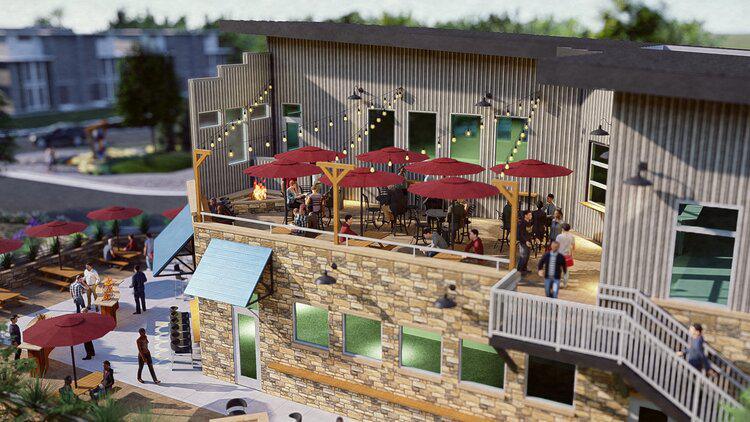 Colorado Tap House: Opening in the Fall of 2020, we're excited to provide a welcoming, family/kid/dog/bike friendly establishment. Enjoy the best Colorado produced beers/wines/spirits + light snacks/food trucks + yard games all in our multi-level indoor/outdoor areas.
Owners Erik and Jenny Zeitlow are Colorado natives and have lived on the west side of Arvada for nearly 25 years. They've seen the accelerating residential growth on the west side over the years first hand, but always noticed that the restaurant and brew pub industry seemed to lag behind or not develop at all. Like everyone in Colorado they also watched Colorado craft beer, wine and spirits markets experience amazing growth.
If you are interested in hearing more, and voicing your opinion in refernece to this project, you can attend the next City of Arvada Council meeting on Monday, March 2, at 6:15PM. If you are unable to attend, and wish to comment about this project, you may email Arvada Senior Planner Jack Nitchals at jnitchals@arvada.org.
To review the complete ordinance which was reviewed during the February 3rd meeting, please click here - the content in reference to Colorado Tap House is covered on pages 53-57.
Learn more about this project and the Zeitlows, by visiting www.ColoradoTapHouse.com