The Arvada App is excited to announce our newest addition to the app, Arvada Draft Rewards. This week we began reaching out to Arvada restaurants and breweries to be a part of this new program, with hopes of launching in August.
Arvada Draft Rewards allows customers to earn rewards by "checking-in" at participating Arvada restaurants and breweries. Each check-in earns the customer a point and after collecting 6 points, The Arvada App automatically sends the user a reward.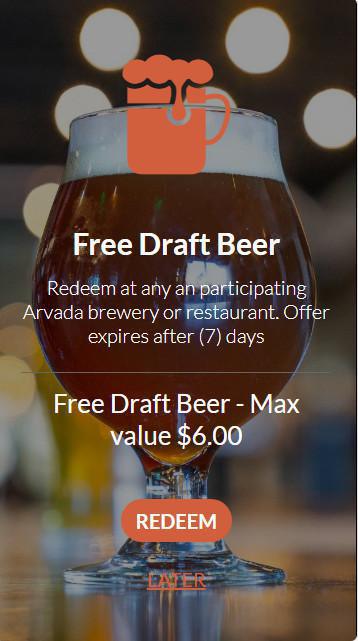 If your business is interested in joining this program, please email marples@kammedia.net- The program is completely free to an Arvada restaurant or brewery and you my join or withdraw from the program at any time.
#DrinkEatPlayArvada