This week the City of Arvada announced that the street closures and open consumption exceptions that are currently in place for Olde Town Arvada would continue until November 3rd.
While you are visiting your favorie Arvada restaurants and breweries this weekend, start earning FREE daft beers & seltzers through Arvada Draft Rewards. Through this program, users get points for "checking-in" at any of the participating businesses. After collecting 6-points, the user gets a free draft beer or seltzer ($6 value). Users can access Arvada Draft Rewards by downloading The Arvada App, which is available on the App Store & Google Play.
Participating Businesses:
Elevated Seltzer
Jake's Roadhouse
LUKI Brewery
Malone's Cluhouse Grill
Odyssey Beerwerks Brewery & Taproom
Resolute Brewing Tap & Cellar
School House Kitchen and Libations
Arvada Draft Rewards is free for users and businesses and is all about supporting local businesses. If your business is interested in participating in Arvada Draft Rewards, please email marples@kammedia.net .
August 17th also marked the start of parking enforcement again for Olde Town. Visitors are encouraged to park in the Olde Town Hub parking structure, which is just south of Grandview Avenue. Parker at the Olde Town Hub is free, but users must register their vehicle. You can register your vehicle one of two ways:
Use the FREE passport mobile app
Use the kiosk stations in the Hub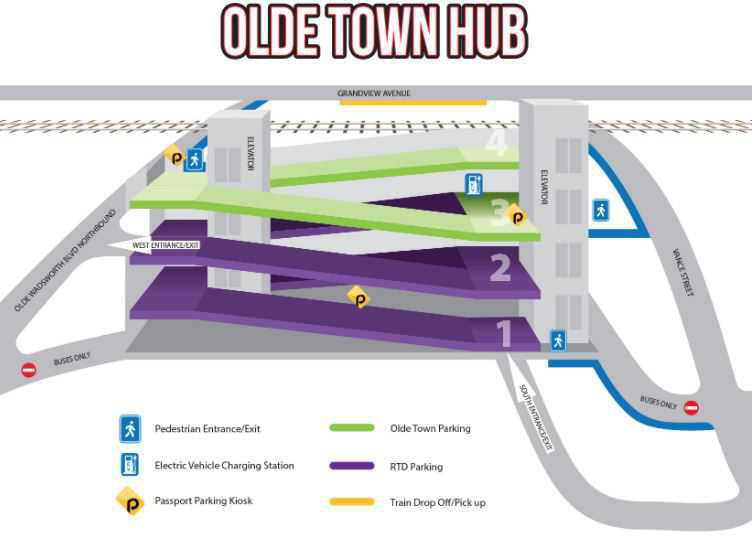 Picture Credit: Pictures of "Olde Town Hub" and parking map created by City of Arvada