Update @ 4:55PM: All lanes open - further details below.
The Colorado State Patrol in Golden, Wheat Ridge Police Department and Jefferson County Sheriff's Office are all working on an incident in the area of I70 westbound at HWY 58. Westbound I70 is closed between HWY 58 and 32nd Avenue and drivers are highly encouraged to avoid I70 as we head into the afternoon rush hour.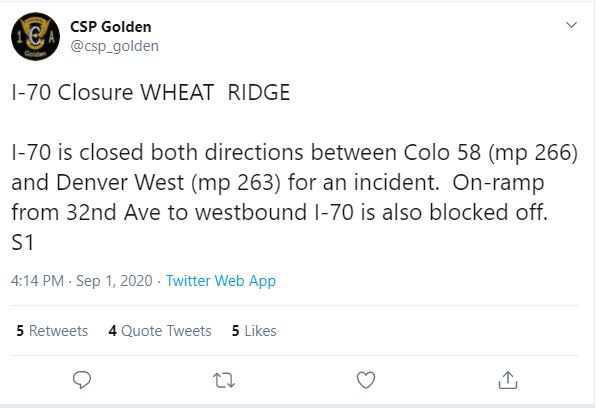 Updates will be posted here as they are made available by law enforcement.
---
Update @ 4:55PM: As of 4:55PM, I70 is back open in all directions. Law enforcement had responded to a man on the footbridge who was in "crisis". Per the Jefferson County Sheriff's Office, the male was safely removed and is being transported to a local hospital for further help.