Photo Credit: Arvada Fire Protection District | Story Updated @ 5:46PM
#PioneerGrass Fire Updates
---
Posted @ 4:02PM: Firefighters are currently working a grass fire in the area of Pioneer Sand, east of HWY 93. Please avoid HWY 93 and we will post updates here as they become available.
---
#pioneergrassfire Update @ 4:45PM: The Jefferson County Sheriff's Office is also now assisting the Arvada Fire Department and Arvada Police Department with this incident. The fire initially started near HWY 93 and W. 82nd Avenue. Some homes in the area have now received pre-evacuation notices.
#pioneergrassfire Update @ 5:13PM: Additional agencies and resources are continuing to come in the area. Residents will notice a large presence of first responders in the Spring Mesa area as they continue to fight the fire. Please avoid the area
#pioneergrassfire Update @ 5:45PM: The Jefferson County Sheriff's Office reported the fire was in the "mop up stages" and the Arvada Fire Department announced the fire was under control and crews were working on tending to hot spots.
---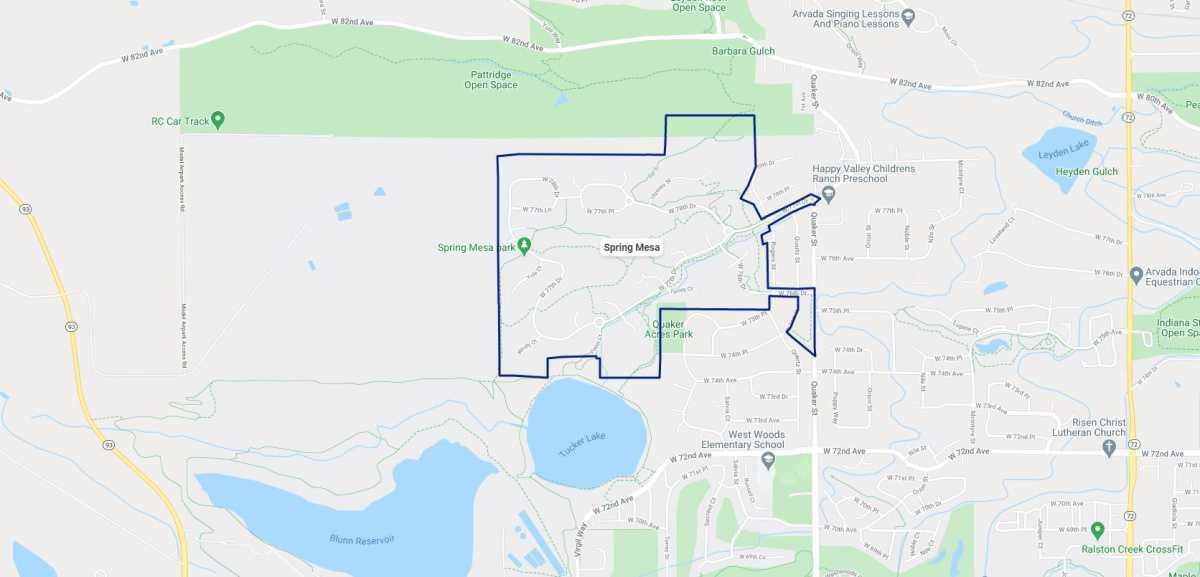 Power Outages
---
As of 4:02PM, Xcel Energy was reporting at least 138 outages which were affecting almost 8,000 customers. Approximately 2,007 Arvada residents are currently without power and specifically in the following area:
62nd Ave/Oberon Road: 500-2,500 impacted
Xcel Energy is currently updating their outage map every 10 minutes and you can view a live map here. Perhaps bad timing, but Xcel Energy is currently "performing maintenance" on their online outage reporting system. If you have an electric outage at your location, you can report the outage to Xcel by calling 1-800-898-1999.
---
Traffic Advisory
---
Earlier this afternoon, Colorado State Patrol and the Jefferson County Sheriff's Officer were reporting at least two tractor trailers had blown over on HWY 93. High profile vehicles are encouraged to find an alternate route.