The Arvada Crime report looks at the crime reported to the Arvada Police Department each week. On Monday, we publish a snapshot of the crimes reported during the previous week, along with statistics and patterns.
The following crimes were reported to the Arvada Police Department during the week of October 5th - October 11th:
Assault: 10
Burglary - Residential: 8
Drugs & Narcotics Violation: 1
DUI: 5
Motor Vehicle Theft: 6
Robbery: 1
Theft & Shoplifting: 28
Traffic Crashes: 18
Total Reported: 77*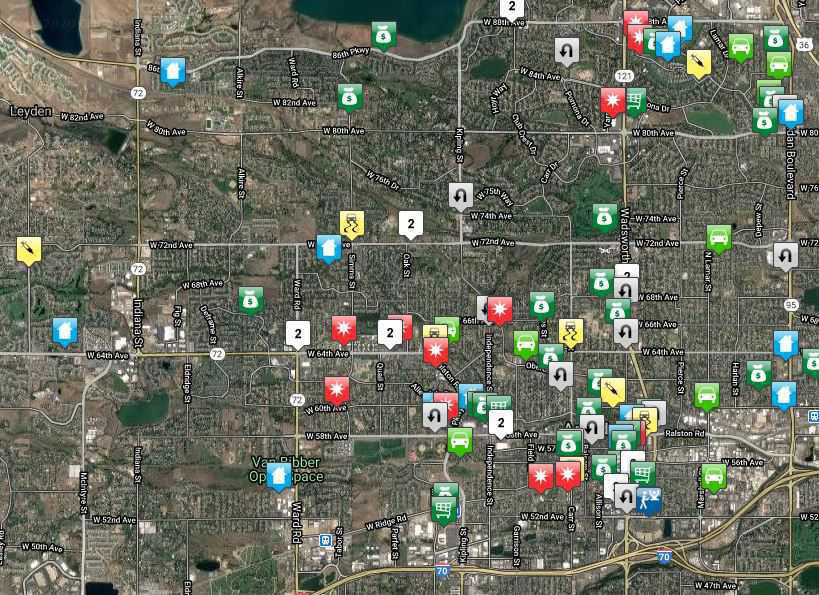 Repeat Crime Areas: The following areas of Arvada were the location of two or more of the above listed crimes this week:
11900 Block of 60th Avenue
5400 Block of Wadsworth Bypass
7500 Block of Grandviw Avenue
9400 Block of Ralston Road
---
Last week the Colorado Auto Theft Prevention Authority (CATPA) released stolen vehicle statistics for the top 10 most stolen vehicles in the Denver Metro Area. In total the report showed 3,575 of these vehicles were stolen between 01/01/2020 and 09/30/2020. As we head into the colder months, please remember to NOT leave your vehicle running and "warming up" while you wait inside your home. Vehicle thieves are actively looking for "puffers" as they can quickly and easily be stolen.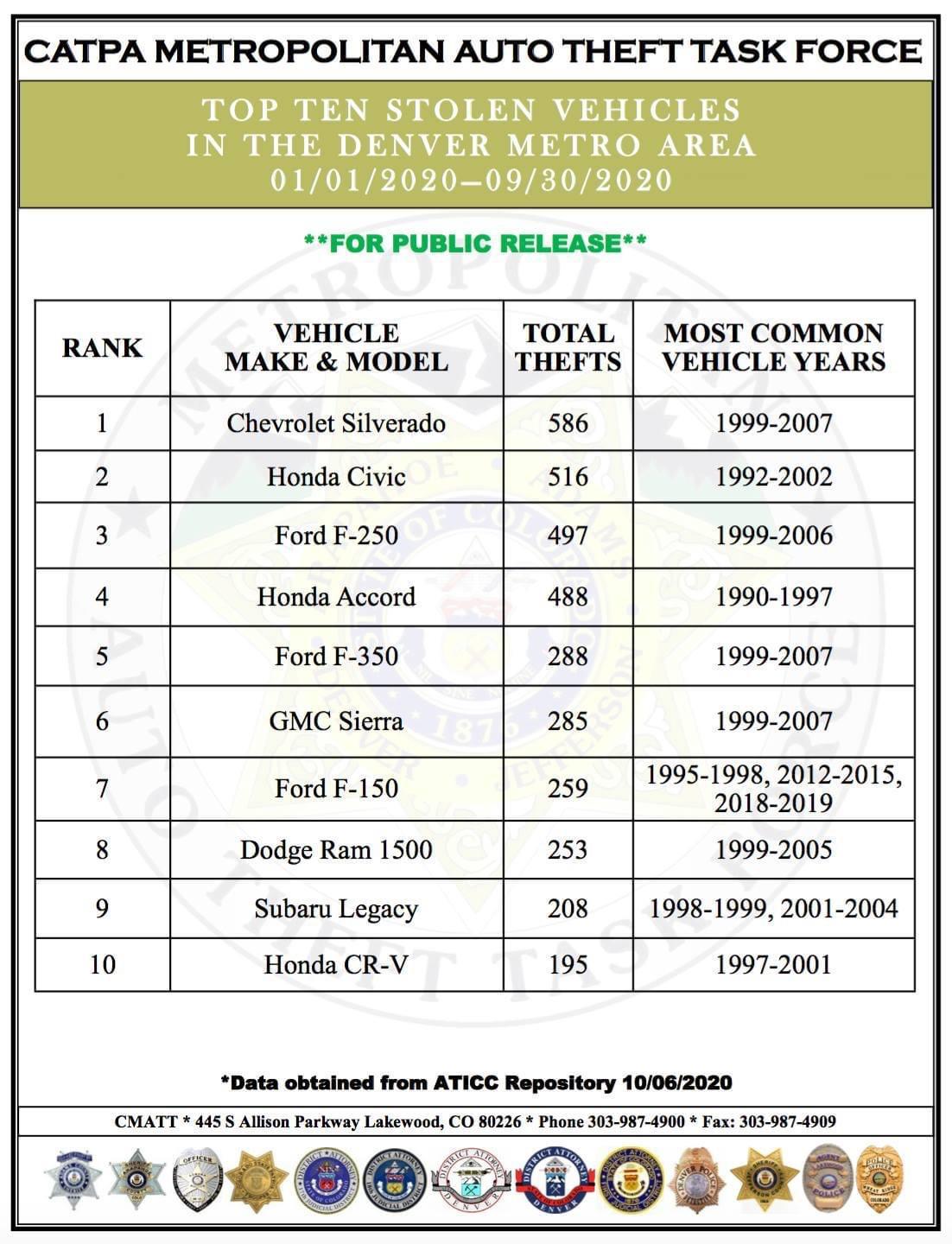 ---
If you have been the victim of a crime in Arvada, please know that the Arvada Police Department offers the community the option to report many crimes through their online system. To view a list of available crime types that can be reported online and to begin a report, click here.
*Total reported only includes crimes that have been documented and publicly published in the above listed catagories. Other crimes such as sexual assaults are not included in these statistics.
Source: Data is retrieved from Community Crime Map, provided LexisNexis (https://communitycrimemap.com/).